Sometimes even heroes need instructions :)
Nabee Compression Socks are the world's most fun and colorful compression socks! We've done away with the boring, drab compression socks, because let's face it, all heroes need a killer getup. We feature vibrant colors and functional design so you can enjoy endless days of stylish comfort!
What's the perfect size for you?
Nabee Compression Socks have been professionally designed to give you the right amount of squish. Use the chart below to work out the ideal size for you. But don't worry if you get it wrong, as you can return them if they don't fit - just let us know if they need more squish (tighter) or less squish (looser), and we will ship you replacements - all at no cost to you!

Nabee Compression Socks are easy to take care of, and by following our easy instructions below, you will be able to extend the life of your compression socks.
PRO TIP: Hang dry your Nabee Compression Socks to increase their lifespan. When they have stretched a little and you want to revitalize the squish, simply put them in the dryer on a low heat, and they will be as good as new!
Machine Wash Delicate Cycle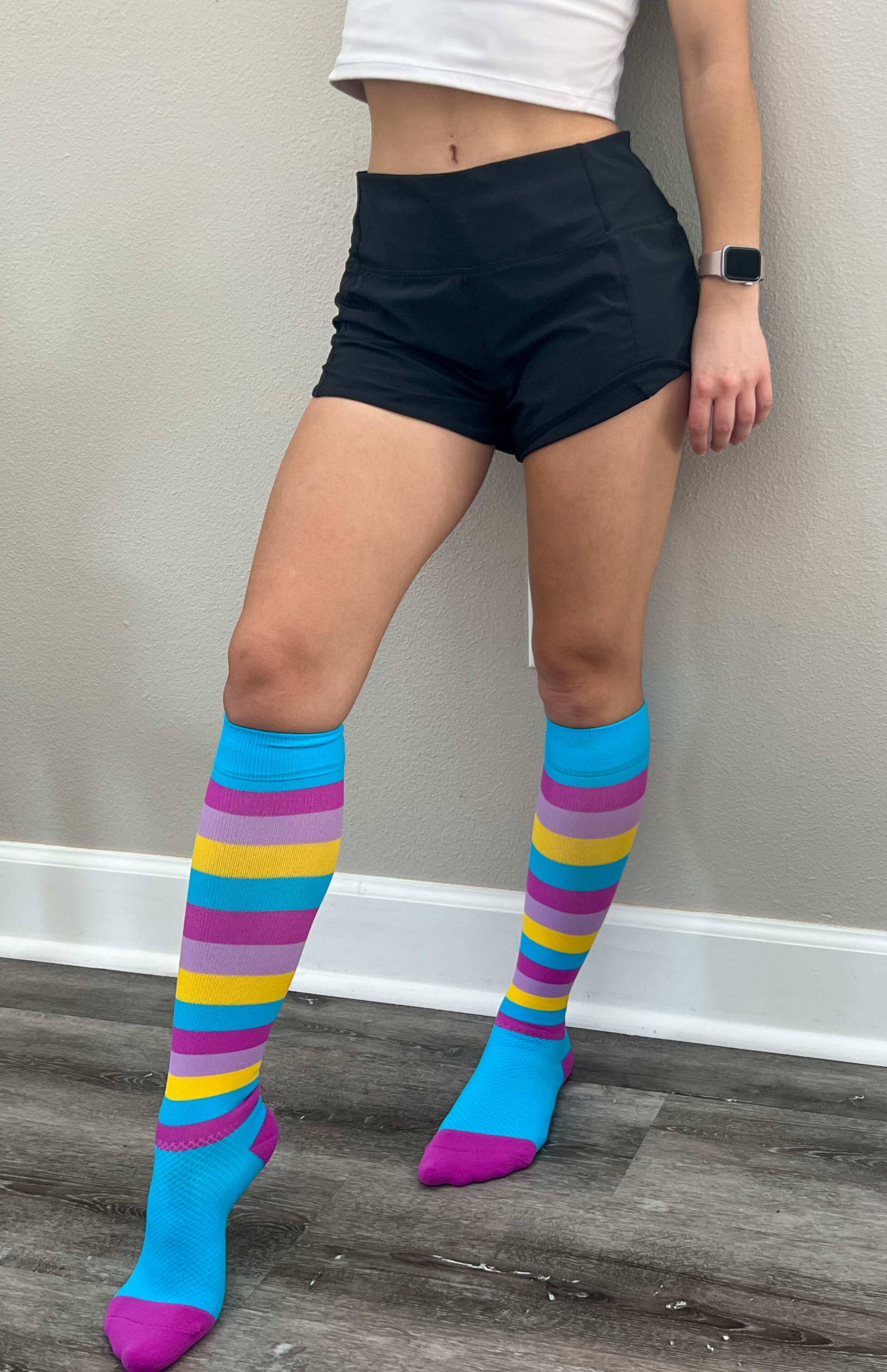 Nabee means butterfly in Korean.
Do you ship internationally?
We currently only ship to USA and Canada
What are Nabee Socks made of?
Who shouldn't wear Nabee Socks?
Do not wear compression socks if you have any of the following conditions: advanced peripheral neuropathy, advanced peripheral obstructive arterial disease, arteriosclerosis, congestive heart failure, extreme deformity of the leg, dermatitis, gangrene, phlebitis, recent skin graft, or vein ligation. Ask your doctor before wearing compression socks if you have any history of blood clots.
100% Money Back Guarantee
We want all our customers to be happy with their Nabee Socks experience. So, we offer a 100% money back guarantee on your socks. If you don't like them for whatever reason, just email us and we will replace them or give you a full refund at no cost to you.