Trying to determine the best sock size for you?
In order to select the correct compression sock size, we recommend you take the following measurements using a soft tape measure. If necessary, ask someone else to help.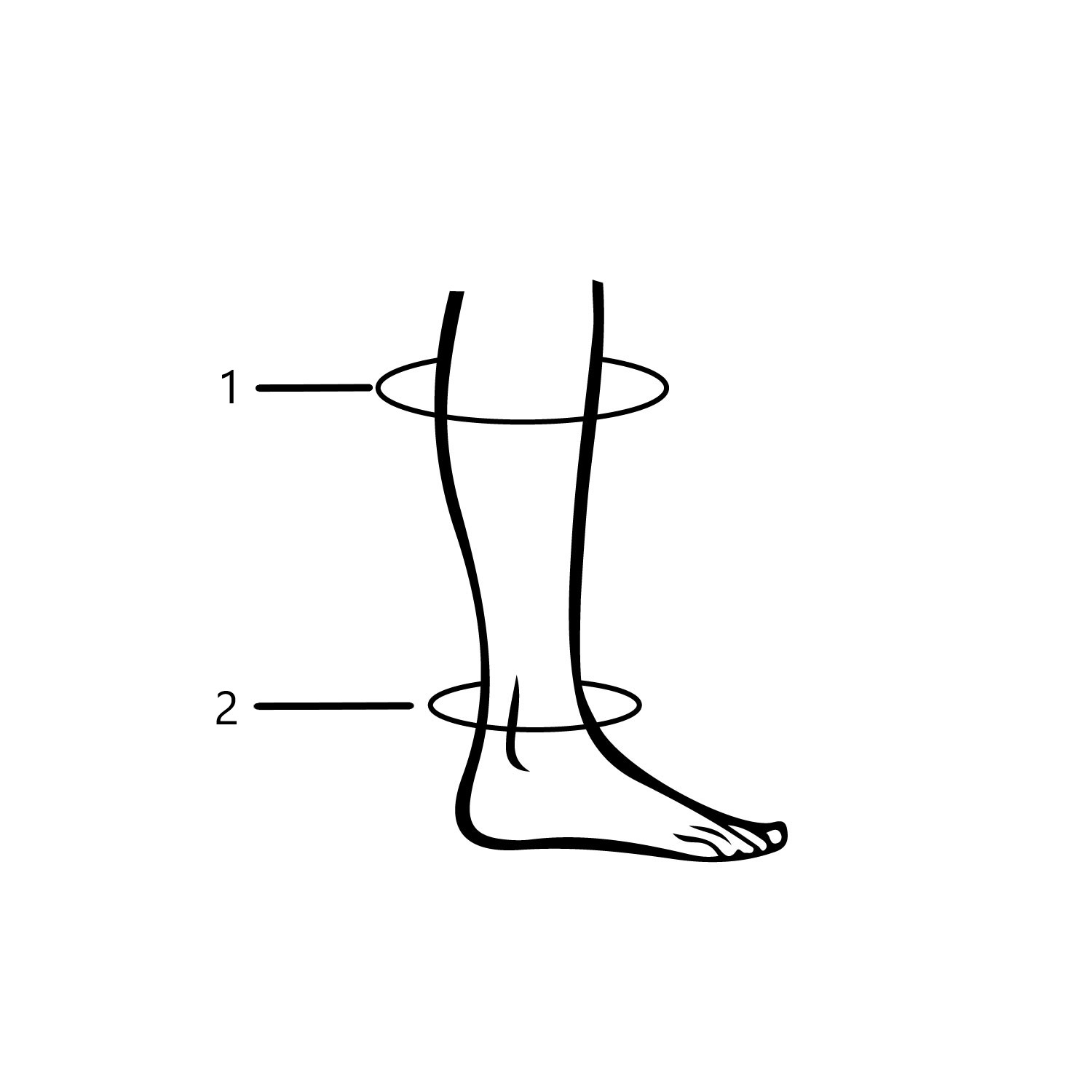 Pass the tape measure around the largest part of your calf which is usually a couple of inches under the knee. The tape measure should sit snugly against your body but not pulled too tight.
2. ANKLE:
Pass the tape measure around your ankle.
3. SHOE SIZE - LAST RESORT:
Shoe size is a last resort - it is not very accurate but can be used to get a general idea of what size to purchase. Please be aware that using shoe size may result in needing to exchange for a different size which we will happily do for you at no cost.